Last week, I got a reply to my newsletter from a reader who asked me "What is Digital Commerce?" I've mentioned the business a few times and haven't given much explanation as to what it is.
Digital Commerce Partners is a content marketing and SEO agency that works specifically with SaaS founders and creators who want to sell digital products.
This business has been a great success story for me, and is yet another example of why agencies are such great business to start.
In this article, I will walk you through the process of how we started Digital Commerce and how we grew it to a $1,000,000 company is such a short amount of time.
Let's go!
How did this all get started?
When I was first building Sober Nation and Stodzy, I would listen to business and marketing podcasts every morning on my drive to the office.
One of those podcasts was a gentleman named Jonny Nastor.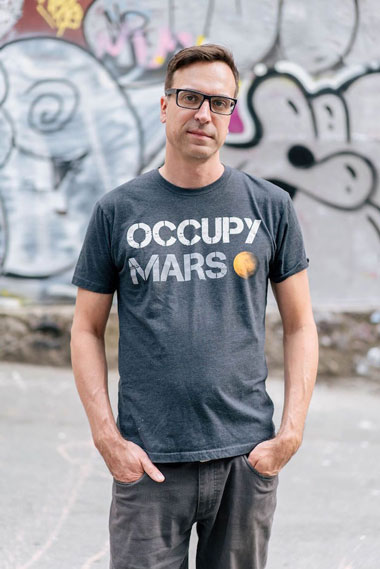 Jonny had a podcast called Hack the Entrepreneur. Each week, he would interview successful entrepreneurs and then end each episode with "the hack" or the key ingredient that led to that particular person's success.
I loved it. I learned so much from that podcast.
But more importantly, it helped me believe that I could also build a business, because the interviews from from regular people like me who had an idea and went with it.
I always imagined one day living a life like Jonny. He got to travel the world with his family and set up his laptop and his microphone and records podcasts while traveling.
How Jonny and I partnered on the deal
In 2018, I had grown my own podcast to the point where I felt confident reaching out to higher profile guests. I built up the courage to ask Jonny to come on my show and he said he would.
I was thrilled.
That conversation is what kicked off this entire new avenue of business for me. It's another great example of how valuable podcasts can be, and why I think you should start a podcast.
Jonny had turned Hack the Entrepreneur into a boutique SEO agency and was making good money. In addition, I was thinking of way to turn Copyblogger into a bigger business. The Copyblogger Academy was going well, but I knew I wasn't yet taking advantage of the massive distribution that I acquired with the company.
After some brainstorming, we decided to combine forces and turn Digital Commerce partners into a content marketing and SEO agency brought to you from Copyblogger.
It's been a huge success and I am so happy we did it.
So … how did we do it?
#1 – We Put CTA's in Our Content
A CTA is an acronym for a "call to action." It's a technique I use that lets people know there is an action I would like them to take.
In this case, we sprinkled a very simple CTA in the articles of Copyblogger. You can see an example below.
It's so simple, but most of you aren't advocating for yourself enough in your content marketing. Lot's of you make the mistake of thinking "if I just write great content, then I can build awareness to my business."
That's not the case. You have to intentionally tell people about your services. You have to market yourself and you can't be afraid to put your business in front of people.
This simple call to action has generated more leads to our business than anything else.
Putting "in content" CTA's is so much more effective than other methods. Most people build a website and then put a contact us link on the navigation bar and then wonder why they aren't generating any new lead and new business.
#2 – Sponsor Your Own Newsletter and Create an Automation for "Clickers."
If you notice, every issue of my personal newsletter is sponsored by Digital Commerce Partners.
Guess what? Every issue of the weekly Copyblogger newsletter is also sponsored by Digital Commerce Partners.
Each week, these two ads generate hundreds of clicks to our brand. But what's most important is the automation that occurs after the click.
Here is an example.
Below is an example of how I sponsor my own newsletter. The ad is on every newsletter I send.
I don't have a huge following. As of right now, there are 1521 people on my newsletter list. So on average, this ad generates 5 – 10 clicks a week.
Last week, it generated 6 clicks.
What's more important is what happens after people click on the link.
That click triggers an automation. So people who have expressed interest in hiring us will then be sent a series of emails that continue to sell our services, give real case studies / testimonials and examples of success.
Here you can see that the link click is what drops people into the automation sequence.
And here you can see the sequence generating automatic interest and leads to our business.
This is what I mean when I talk about leverage.
Use the technology to help you do the work for you. Automating your marketing will help you reach levels of scale that you wouldn't be able to reach on your own.
#3 – We Only Take High Dollar Accounts
This last example isn't something I would personally recommend to someone who is building an agency from scratch.
When I started Stodzy, I would take any business I could get. In the beginning, I think this is important because it will help build your reputation and it will get cash flow into your business.
However, in the case of Digital Commerce, we knew that Copyblogger had the marketing power to attract executive level business and so we made a deliberate decision in the beginning to only take clients that could afford at least $5000 a month.
It was a risk, but it paid off.
We scrubbed out these leads by adding a criteria in our lead forms that asked people what their marketing budget is.
This has severely decreased the amount of leads that we are getting through the site, but it has drastically increased the quality of leads.
This filtering criteria has been a HUUUUGEE difference maker in the leads that come in. We've been fortunate that 90% of the people who have inquired about our services are running high level businesses and trust in the brand that Copyblogger has built. So much so that our closing ratio is 85%.
85%!! That's nearly unheard of. It's lead to us having great clients that appreciate our work and respect our process.
It's a strange law of marketing that the clients who have higher marketing budgets don't stress so much about the amount they spend.
Typically, the clients who are spending $500 a month will give you a much harder time about "the money they are paying you."
When able, position yourself to work with high profile clients as soon as possible.